★★★★ 4 Stars
Genre: Survival Horror / Mystery
Platform: SNES, Super Famicom
Publisher: Human Entertainment
Published: 1995
Summary – Clock Tower follows an orphaned teenager, Jennifer Simpson, after her adoption by the Barrows family, along with several other girls. The Barrows' enormous, labyrinthine mansion is terrorized by a killer, known as Scissorman, who starts to target the girls one by one, forcing Jennifer and the others to try to escape.

Overall Thoughts
Clock Tower is far from perfect, but it's an innovator in the survival horror genre, and deserves respect for that. The series was inspired by the Italian horror film Phenomena, with the protagonist and plot bearing strong resemblances to those from the movie. To have what is essentially a video game version of a Dario Argento film is really cool in its own right, but Clock Tower also made extremely clever, disturbing and creative use of pixel art and storytelling choices.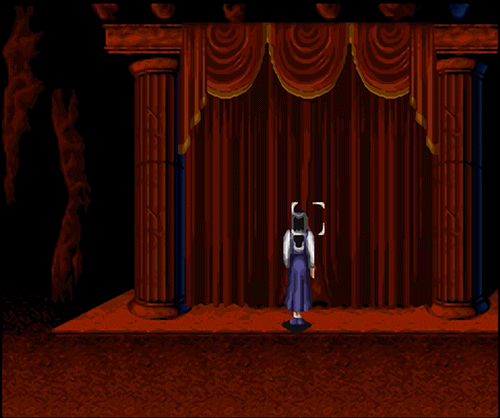 There are multiple endings one can get in the story, depending on the small decisions you make in the Barrows house, while all the while being stalked by a boy wielding a massive pair of scissors, and the deranged Barrows family themselves. If you like retro horror, you'll love it. It's not a difficult game, and is point-and-click, which takes some of the stress out of the action parts, if that's not something you care for. The soundtrack is sparse, but pretty good whenever it's there, especially for an older game.
This series, sadly, has been condemned to relative obscurity, and flopped outside of Japan. The upside is, you can get a fan-translated English version of this game made for the SNES, if you want. Despite never being "officially" published in English, the first and arguably best Clock Tower is surprisingly less rare than the parts of the series that were.
Would It Make a Good Novel?
Definitely! Clock Tower has obvious shades of vintage horror novels from the late 80s and early 90s, when the "final girl" trope was at its peak popularity. This game reminds me so much of R.L. Stine's Fear Street. It has the same sort of atmosphere, that's creepy and entertaining without taking itself too seriously.
Final Rubric
Story and Characters – 4
Art and Design – 4.5
Gameplay and Entertainment Factor – 4
Fear Factor – 3.5
Music and Sound – 3.5
General Score – 4 out of 5
Follow my reviews on Goodreads.