Sorry for the delay between this and Part One, which began the countdown of the Scary Stories to Tell in the Dark I find to be the most unnerving, gruesome and haunting of them all, in light of the upcoming film adaptation. Please read Part One first if you haven't already, and take into context that these are plucked from the original, beloved Schwartz and Gammell books, not any of the alternate reprints. Gammell's illustrations (and a decent dose of nostalgia) have a massive effect on the creep factor that is absent from the Helquist-illustrated version.
5. Oh, Susanna! from Book 2
The story itself is disconcerting enough, being about a serial killer who sneaks into a student's dorm and beheads her roommate while she's trying to sleep, but the illustration for this is so abstract and bleak and "WTF" that it unintentionally makes it far more nightmarish. It depicts, at least in my personal interpretation, the killer as a skeletal beast severing the head of Susannah, the roommate, which carries the protagonist off into the abyss of horrific realization.
While it does it through grotesque methods, "Oh, Susanna!" is a great point to bring up when discussing cerebral depth in children's books. This drawing made my imagination go insane and back around again, trying to determine what it meant.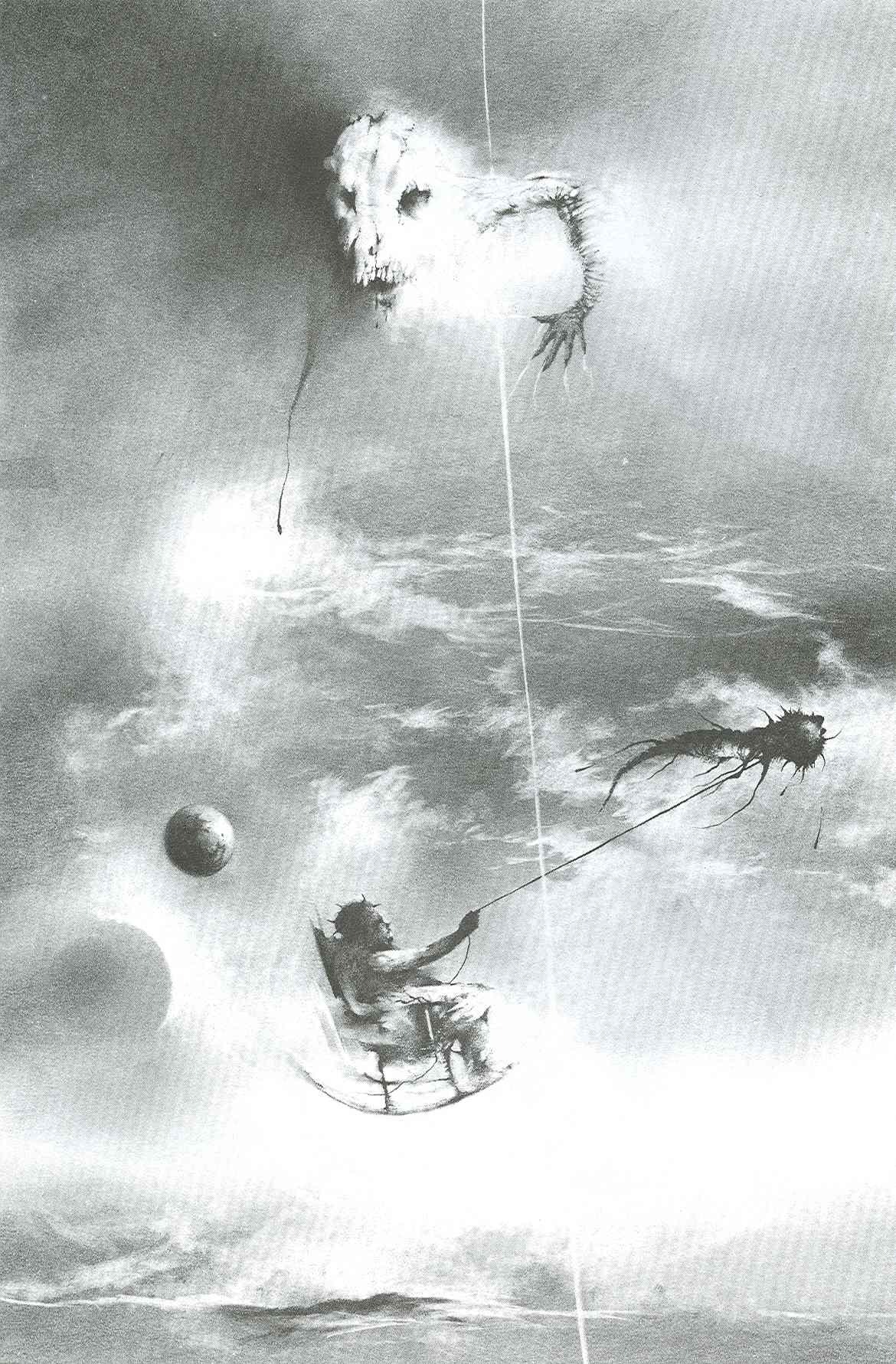 4. Harold from Book 3
"Harold" is the darling of Scary Stories to Tell in the Dark, and features on most of the new film's promotional art. Scarecrows are not fundamentally scary. They are big, stuffed dolls with silly faces and button eyes. But that unchanging expression would be disturbing if say, you abused a scarecrow for kicks and it learned how to move like a person just to spite you. And it only gets worse. I won't spoil this one because the ending is brutal. Most of the Scary Stories library, as far as the actual plots go, would not be upsetting to an adult, but I think this is one of the exceptions. Continue reading "Top 10 Scariest Stories to Tell in the Dark (Pt. 2)" →