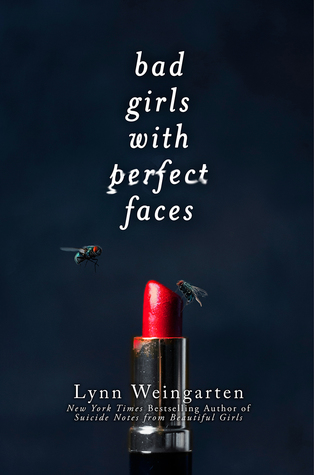 ★★★★ 4 Stars
Genre: Thriller / Drama
Publication Date: October 31st, 2017
Publisher: Simon Pulse
From the Blurb: "When Sasha's best friend Xavier gets back together with his cheating ex, Ivy, Sasha knows she needs to protect him. So she poses as a guy online to lure Ivy away.
But Sasha's plan goes sickeningly wrong. And she soon learns to be careful of who you pretend to be because you might be surprised by who you become…"
Sometimes "I'm sorry" just isn't good enough, and it never will be if the one you mean it for is too dead to hear it.
A tangled triangle of finnicky romance, envious obsession and infidelity – a wicked brew indeed.
Bad Girls twists like a sharp bone fracture, but was quirkier than I expected it to be. The dialogue in the first half is mostly surreal humor and the male MC, Xavier, is a blue-haired, borderline manic pixie dream-boy. Unexpectedly, I enjoyed it more for this – it gives it a strange and disconcertingly light air that is unique and at beautiful odds with the darkness of its secrets.
Delicious and fraught with fragile, explosive emotions, Bad Girls with Perfect Faces explores unusual characters who mix together like gasoline and matches, and are destined to destroy each other whether they intend to or not. The love that's there teeters on a wire, strong for a moment but so easily broken in two.
Story – 4.5/5
Characterization – 4/5
General – 4/5