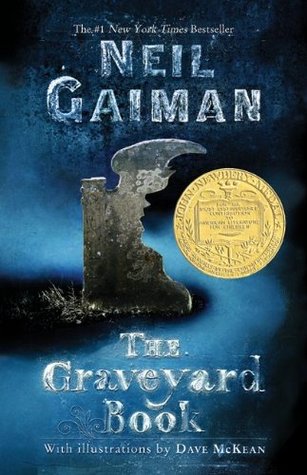 (Original review date Oct. 30, 2017)
If a creature seems macabre, does this really make it evil? The dead may seem dreary, the ghouls of the night terrifying, but neither is more dangerous than the living.
And so is the story of Nobody, an orphan whose parents and sister were victims of cold-blooded murder, rescued from the murderer himself by a community of ghosts.
The Graveyard Book is, or at least it should be, one of the quintessential Halloween books. I've rarely given less than a glowing review on most of Gaiman's books, and this is no exception. It draws you in from the introduction – a sinister stranger with knife in hand skulking through the dark, a blissfully unaware child escaping his family's fate by sheer luck.
The scenes of Ghulheim are some of my favourite scenes in all book history, what a horrifying and alien place of blood skies and half-dead cannibals, whose city is so eldritch it turns anything who enters it into another ghoul.
There is an eloquent and smartly made point throughout the book that you should never judge someone or something by what it seems to be. The monstrous-looking wolf may prove to be a true friend, the harmless-looking neighbor may prove to be an enemy. But I think the intended point of the book is how much you lose as you grow older, memories and sights, entire places – which carries over to its spiritual sequel, The Ocean at the End of the Lane. The ghouls, the man beneath the hill, nothing seems scary to Nobody when he's grown up except for the world outside the graveyard.
Characterization in this is mostly brilliant, though Jack can be a bit of a two-dimensional villain. I understand his motives and deceptions, but the Jacks of All Trades' purpose as a group isn't very clear to me.
Characterization – 4.5/5
Story – 5/5
Plotting / Writing – 5/5
General – 5/5