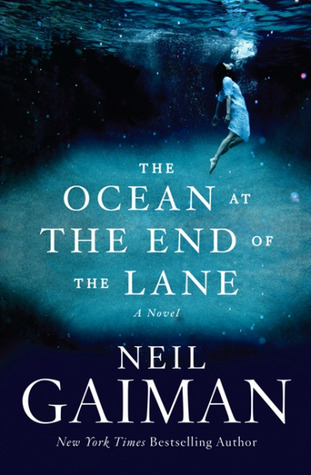 Ocean, short a story as it is, will writhe under your skin like translucent worms, until you have no choice but to imagine all of it is possible.
This little novel is a lot of fantastic synonyms, but ultimately indescribable. I believe this comes from its familiarity – the images Ocean evokes are just so similar to finding a lost memory… and realizing how much darker it seems in retrospect.
Like the ocean's waters, this book is very deep and dark, full of fear and magic and things beyond probable existence. I'm willing to bet the author actually knows the secrets of dream matter and the creatures lurking just under the fabric of human reality. That's how he writes such brilliant stories about them.
A melancholy, childhood-dream echo to Gaiman's previous Graveyard Book. Remember the witch's ghost from the Graveyard? Her family are the heroes of The Ocean.
Ursula is one of those antagonist types you love to hate. Walks in on the main character's book-indulgent life, all maggots and silver dollars and rotten cloth, earns the trust of his (tedious) family and proceeds to make that comfortable life Hell.
But… her motives are ones everyone has had. If you had the power to make the world a place that was entirely perfect and safe for yourself, wouldn't you use it?
I liked the Hempstock trio, maiden (Lettie), mother (Ginnie), and crone (Old Mrs. Hempstock). All three "witches of a sort" were fascinating, enigmatic characters. You spend the whole book with them and yet a lot of their personalities are left to guesses of the imagination.
What I find mysterious also is that, in a world where a name means everything, every fiber of a living being, the main character's is never mentioned. Not once.
General Rating – 4.5/5